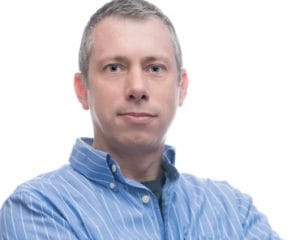 Hello!
Thank you for taking the time to learn more about me and how I can help you or your business.
My name is Joseph Nuzzo and I am the owner of Shutter Speak. If you hire me I am the guy that will be taking your pictures so it's a good idea you know a little about me.
I have a very diverse photography background and have shot professional sports, national music acts, editorial, and portraits for newspapers, magazines, and you may have even seen my work on a concert t-shirt.
In my downtime I enjoy shooting landscapes around the Long Island and New York City area.
I play ice hockey and I am the goaltender for a great group of guys in the Midnight Hockey League.
I am married and have an amazing teenage girl who loves all things music.
I believe the first step to a successful relationship with any client is to listen first and then to communicate.
When we work together I keep you in the loop, never in the dark. I explain why we are doing things and the expected results at every step of the project.
From headshots to portraits to magazine shoots, you get to be a part of the creative process all the way through. After all, it's you that matters most!
If you're ready to get started taking the next step is easy. Call me at 631-392-8050 or contact me via the web. I look forward to hearing from you.
Joe