Over the past few weeks I've seen a huge increase of people applying a twirling effect to their images.
While the method isn't new, it seems to have taken on a new life while people quarantine inside their homes.
I think another part of the appeal is that every image will create something unique.
The process is fairly straight forward but I'm going to make it a lot easier for you.
It's done in Photoshop using a few filters that you've probably rarely or maybe even never used.
All you need do is pick an old image, any really as long it has some interesting and complimentary colors. Orange and blues, reds and blues, blues and greens, or any other set of colors that work well together.
To see how it's done check out my video which gives step by step instructions.
I've also made it super easy for you by creating a Photoshop action that does the whole process in one click.
You can download the action free of charge but I still recommend you watch the video to see how it works and how you can customize your images after you apply it.
If you'd like to download this free Photoshop action hit the button below.
Subscribe for more tutorials and free stuff!

Have fun creating!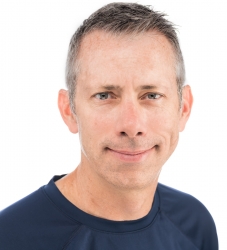 Latest posts by Joseph Nuzzo
(see all)