I had a the opportunity yesterday to to take aerial photos of New York City on a doors off helicopter trip with FlyNYon.
It was an amazing experience. The staff was super friendly and made me feel right at home from the moment I arrived until the moment I departed. I was greeted by Erika who brought me into the hanger and told me everything I would need to know about the flight. She showed me images of other flights and helped me choose which locations in the city I would like to see during the trip.
From there we had a safety briefing and then the staff helped us into our harness that keeps you inside the aircraft while taking pictures. There were four of us on this flight taking pictures. One of them was returning for her 16th flight! Since the doors are off you literally get to lean out of the side of the helicopter while shooting photos.
I had two cameras with me during the flight. One body with a Tamron 24-70 lens and the other with the Tamron 15-30mm lens. I found myself using the Tamron 15-30 most of the flight just to try to capture a wider view of the amazing scenes of the city below.
The flight lasted 30 minutes but felt like just a few. We took off at 8 PM just as the sun was setting. This made it a bit challenging as the light was changing as we flew. I had to adjust my camera settings to compensate mid flight as the sky darkened.
We traveled past The Statue of Liberty, Lower Manhattan, The Brooklyn Bridge, The Empire State Building, Times Square and Central Park. The views were spectacular. Whether your a photo enthusiast or just want a unique view of New York City, this is an experience you will never forget.
Here is the first photo that I have processed from the trip. I took about 450 photos in all so I have plenty of editing work and hopefully amazing photos to work on for the next few weeks.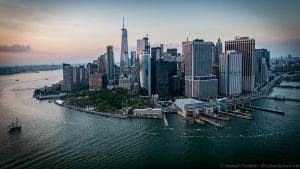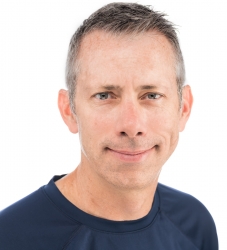 Latest posts by Joseph Nuzzo
(see all)