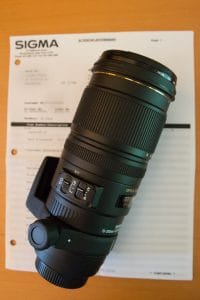 Living on Long Island has it's advantages for a photographer. Close proximity to New York City is one, but another is easy access to the headquarters of almost every major camera and lens manufacturer operating in the USA. When I need to have a camera or lens repaired I need only take a short drive to drop off an item for repair.
Recently, my trusty Sigma 70-200 mm f 2.8 DG HSM lens failed during a photo shoot. The lens would no longer auto-focus.  Since this is my primary concert and hockey lens I was concerned that it would impact my upcoming shoots while it was at Sigma for repair.
I hopped in my car and took a short ride over to Sigma USA's headquarters. I had good experiences at Sigma before. My previous repair had taken only 24 hours for Sigma to complete, but I was fully prepared to leave the lens for a week or more.
When I arrived at Sigma I was met at the door by a women who greeted me with a smile and asked if I had a repair. She handed me a form and said she would get a technician to help me. After a minute or two a tech came out and sat down with me. I explained the problem and he told me he would test the lens and be right back.
When he returned he said he knew what the problem was. He asked if I had my warranty card and I told him I had not thought to bring it.
He then told me he would fix it for me right now. Now I have to tell you, I was surprised. He offered me a cup of coffee and told me the repair would take about fifteen minutes.
At this point I fully expected to have to pay for this repair since I didn't have the warranty card. But that was OK. Better to pay for the repair then lose a job.
When the tech returned again he sat down with me. He showed me what had failed on the lens. The optical stabilization (OS) control had failed and he had replaced it. He also told me he had replaced the contacts as they had some slight wear. Not only that, but he had cleaned the lens for me as well!
He suggested that I shut off the OS system when the lens is not in use to help prevent damage to OS the system.
I hadn't known about shutting off the OS system when putting the lens away but I will be sure to do so going forward. The tech thanked me for coming in and handed me a receipt and my lens. No charge. I was very impressed with how I was treated and how my repair was handled.
Nikon, I'm talking to you now… you could learn a thing or two about customer service from Sigma. When I drop something off for repair at Nikon, even with priority Nikon Professional Services repairs, I am waiting a week or more just to find out what the problem is. I don't think I have ever seen a repair at Nikon take less than 10 days. No coffee either!
Sigma, this is customer service done right. Thank you for the great customer service, treating customers with respect, and for making great lenses.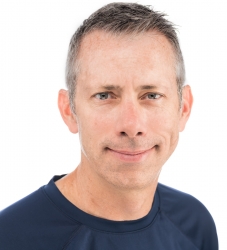 Latest posts by Joseph Nuzzo
(see all)